How can we offer a solution to first-time home buyers biggest obstacle?
Freddie Mac ranked the concerns of home buyers and coming up with a down payment was the biggest problem. As a partner to downpayment.gift, you will be able to create unlimited down payment registries and assist buyers with their number one problem.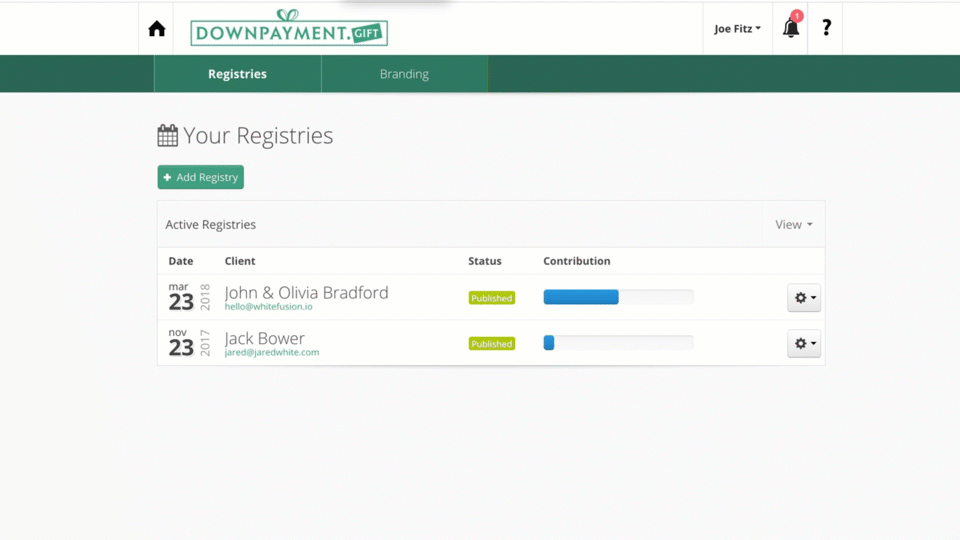 How can we grow our purchase business without cold calling agents?
Cold calling real estate agents to beg for business sucks! Once you learn to use wedding down payment registries to get buyers, you'll have agents calling you.
How can we recommend down payment registries while maintaining control?
With the Partner Dashboard you'll have complete control and reports to monitor and assist clients in reaching their homeownership goal.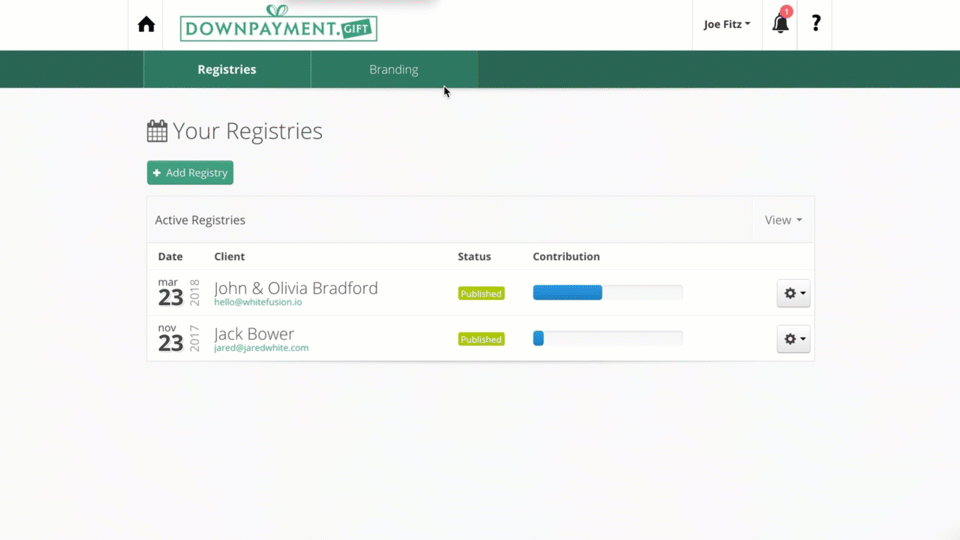 I wanted to continue wedding mortgage marketing without dedicating 4+ weekends a year and without the relentless follow up to make it work.

I wanted to market to engaged couples all year long on social media... including Facebook which had released new targeting that made it easy to target brides and grooms. Now we have Instagram, Facebook, Youtube, Google and others that permit local and laser targeting. I wanted to market all year long, not just 4 weekends a year + plus drip campaigns and mailers.
Get more purchase deals today